We are the Twin Cities premier exterior house painting and staining contractor. Our membership with the Better Business Bureau and Painting and Decorating Contractors of America (PDCA), along with testimonials from your neighbors in the Twin Cities area is your assurance that you will be happy with the look of your home.
Always choose professional exterior house painters for your project and do it right the first time. A paint job that only lasts a few years is never a good value. While it may seem easy, there is a proper method to the task of prepping the exterior of a home and applying quality paint or stain products. We have been hired to fix mistakes that low-cost painters have made.
At Lake Area Painting, we take the necessary steps to ensure a quality, long-lasting finish on your home. The first step, is the proper prep of the siding. If your house's old paint is lead-based, we have the experience and certification to remove the old paint in a safe manner. Scraping, hot-water pressure washing, sanding, and filling are necessary to prepare a solid base for the new paint. Depending on the surface, we will spray or brush in the finish, often times, using both methods when needed. Regardless of the finish, we always choose the best possible products, specifically designed for Minnesota's harsh climate.
Exterior House Painting Services Offered…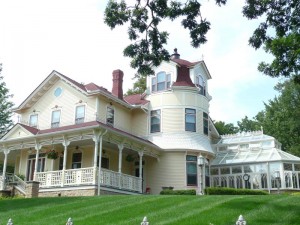 Painting and staining (brush, roll, and spray)
Scheduled maintenance, upkeep, and touch-up
Hot-water pressure washing and cleaning of vinyl and aluminum, stucco, brick, sidewalks, screen porches, retaining walls, etc.
Light carpentry work
Consulting