Posts for Tag : kitchen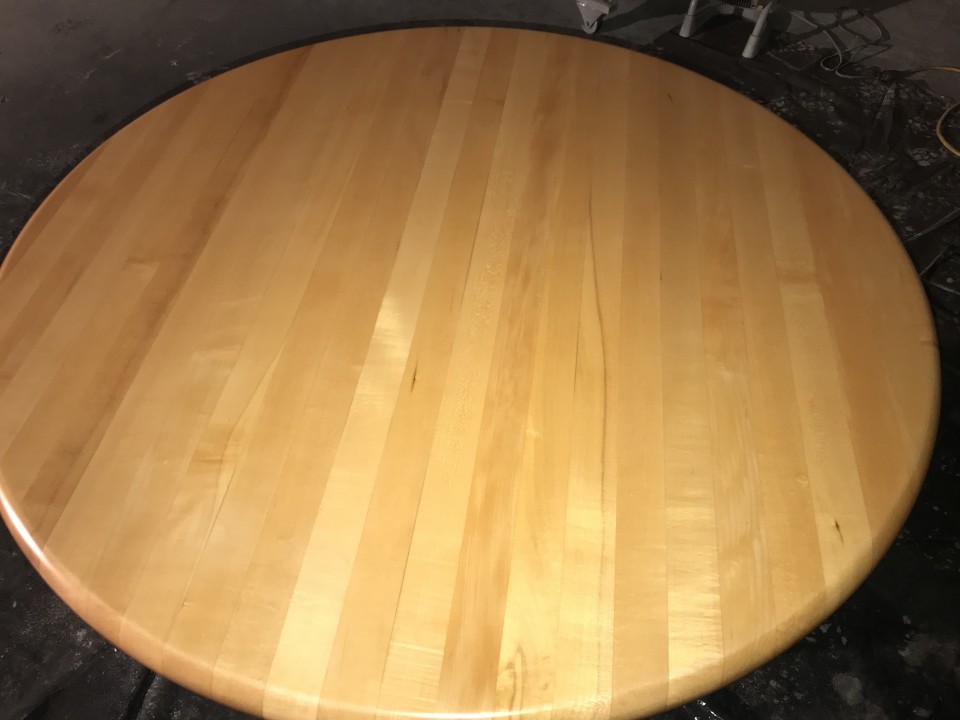 Kitchen table top stripped and refinished with an incredible hard, durable and yes beautiful varnish.
If the cabinets in your home are worn out, peeling, fading, soft, gummy or spotty, you have many options for making them better. The list for fixing them is long and ranges from completely replacing them, to replacing the doors, to re-varnishing or painting.
The least expensive option and often the smartest option is simply to re-paint or re-varnish.
The three most important parts of refinishing are preparation, preparation, and more preparation. Most paint and varnish manufacturers have been trying to make products that are user-friendly for years. They are making self-priming and no-sanding products. The problem with cabinetry is as follows:
There is perhaps no other wood surface in your home that gets the same amount of abuse. Cooking oils, hand oils, cleaning products, fingernails, rings on your fingers and constant use.
So, your new coatings must stick. This means you must prepare. This means you must do the following and be diligent.
Wash all surfaces with a strong cleaner like TSP, rinse to remove residue. Re-sand to raw wood at damaged areas to allow the wood to accept new stain or primer. Custom mix stains to match your existing finish and apply spot stain. We use gel stains to allow for darker coloring. Spot apply with an oil-based sanding sealer at damaged areas. Caution — don't move to the next step until the finish looks uniform. Re-clean with a solvent like paint deglosser and start your varnishing.
Coating compatibility is a problem. Oil-based varnish, water-based varnish, polyurethanes, epoxies, and lacquers react differently with each other. You can't just willy-nilly apply one over the other. Your safest and easiest coating to use over any existing varnish is just good old fashioned standard oil-based varnish!
If this is something you would rather not tackle at this time, call Lake Area Painting & Decorating.  We love to restore kitchen cabinets.